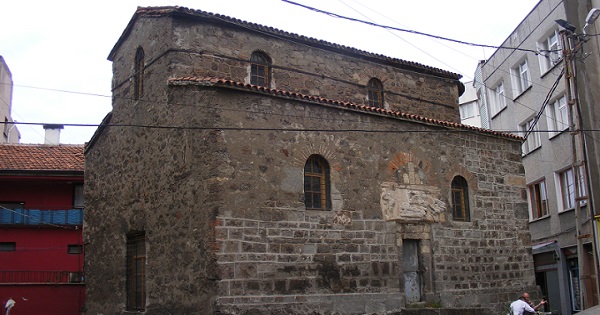 Saint Anne of Trebizond (today Trabzon) is one of the oldest known surviving churches in Trabzon. It is built outside the city's walls and is situated in the eastern part of the city, less than 100m south of Saint Basil. Saint Anne was one of the churches in the parish of Saint Basil and remained in Greek hands until 1923.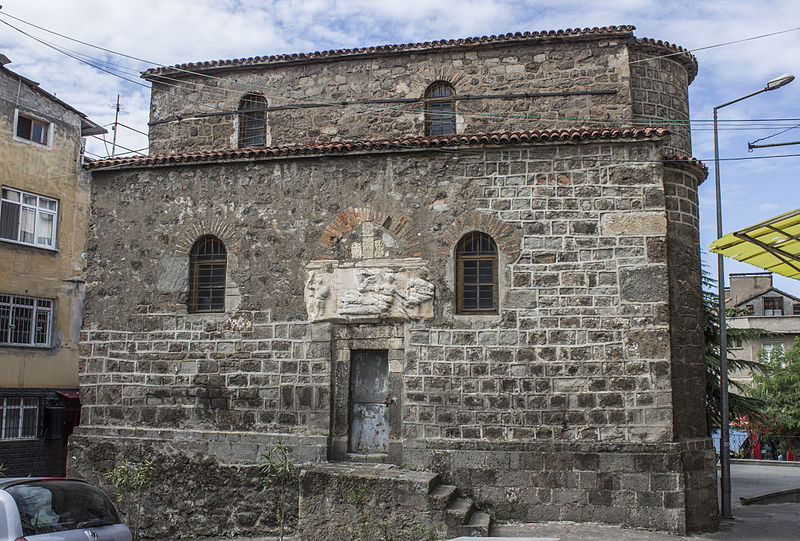 It's possible the church was built in the 6th or 7th century AD. On a relief slab above the south door there is an inscription stating that Saint Anne was restored during the joint reigns of Basil I, Leo VI and Alexander in 884/85.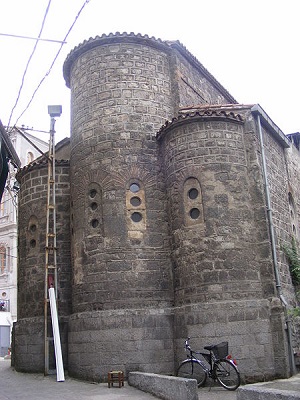 The church is rectangular with a length of 8.94m and a width of 6.59m and has 3 apses. The apses are semi-circular and are unusual for Trebizond. Fascinating frescoes adorn the interior of the church and one on the exterior. Of these the most noteworthy is Hagia Anna Galaktotrofousa, O Aspasmos Joachim and Anna and H Koimisis ton Agion kai Dikaion Joachim and Anna.
During the years of the Empire of Trebizond, the church was used as a cemetery. The crypt that existed below it and which was opened in 1916, brought to light graves which appeared to be those of state officialdom as well as eminent people of the church.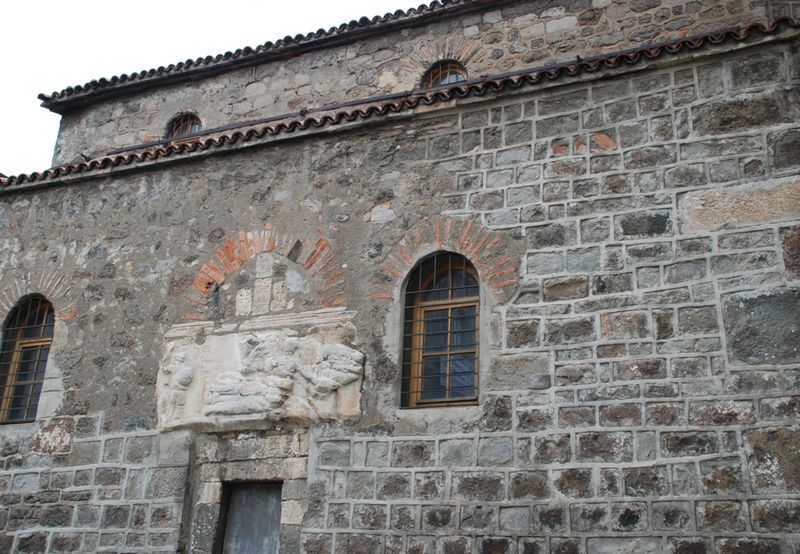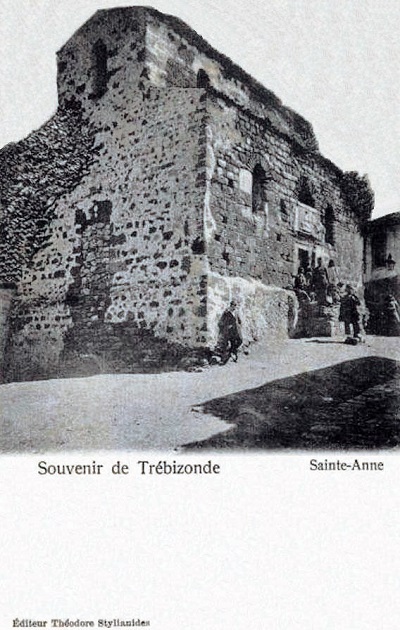 Sources:
- The Encyclopaedia of Pontian Hellenism. Malliaris Pedia.
- Anthony Bryer. The Byzantine Monuments and Topography of the Pontos. Dumbarton Oaks. p 218