source of photos, click here

 The Panagia Sumela Monastery is dedicated to the Virgin Mary, the Mother of God. The 15th of August is the Dormition of the Mother of God which commemorates the falling asleep or death of Mary.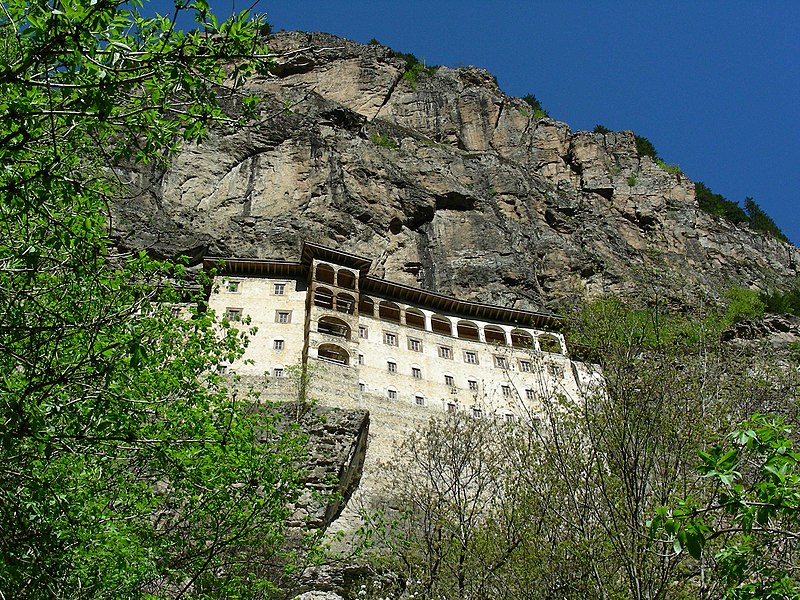 The Christian Orthodox monastery is situated atop Mount Karadağ in the Altindere valley 54 kilometers from Trabzon in Turkey.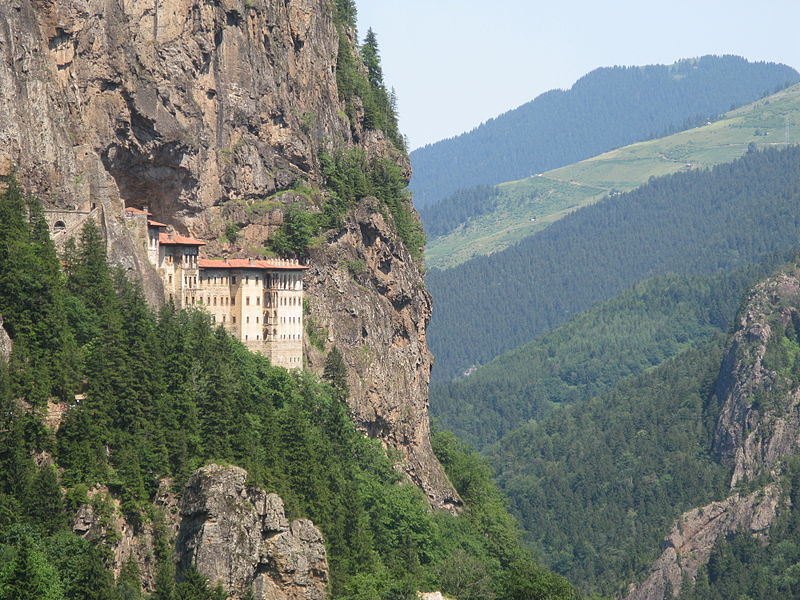 The magnificent structure is perched like an eagle and clings to a sheer basalt wall high above the forests and a rushing mountain stream at an altitude of 1200m, 17km from Maçka.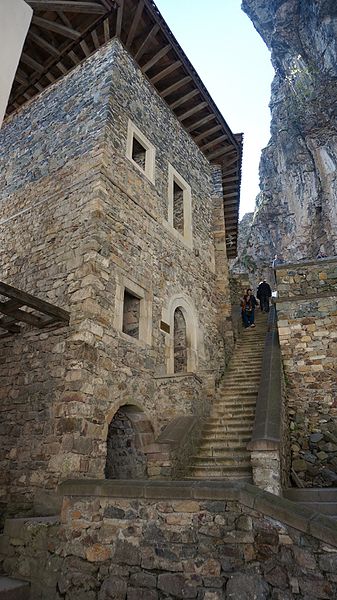 The monastery consists of a rock church, chapels, kitchen, holy spring, library, guest house and students' rooms. There is also an aqueduct which has been unearthed in a state of ruin.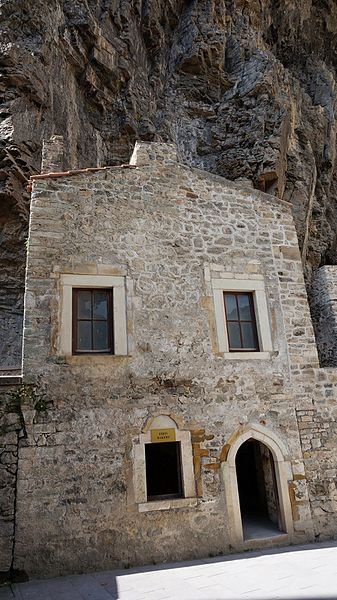 The sign posts directing tourists read Meryem Ana which means Mother Mary in Turkish.

The Monastery was founded in 386 A.D. The entrance is about 20 minutes from Maçka village. From there a steep path zig-zags up to the monastery.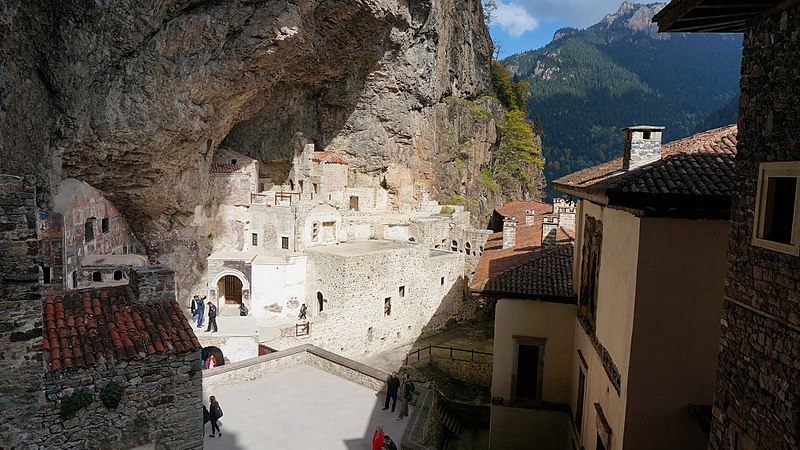 Saints Barnabas and Sophronius first established the monastery during the reign of Emperor Theodosius I (375-395). The monastery was built further during the reign of Emperor Anastasios (491-518).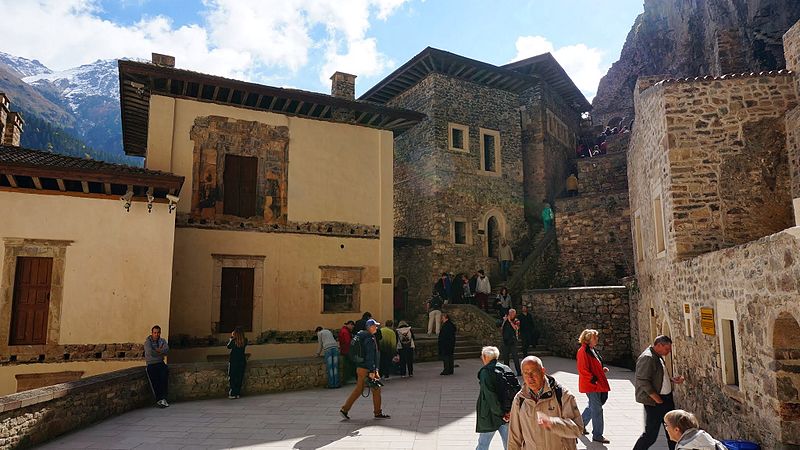 Emperor Justinian (527-565) repaired and enlarged the church at Sumela. His orders were executed by General Belissarios. The final rebuilding of the Holy Monastery took place in 644 by the Holy Christopher.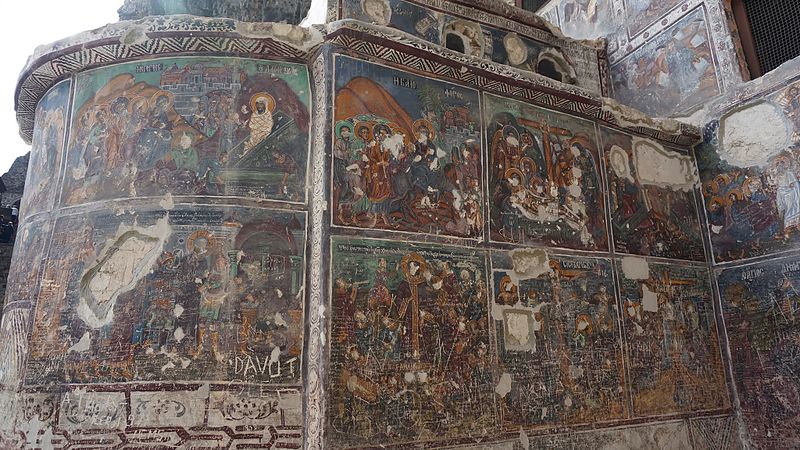 In 1278 Sumela was known as a spiritual center that was wealthy, glorious and honorable.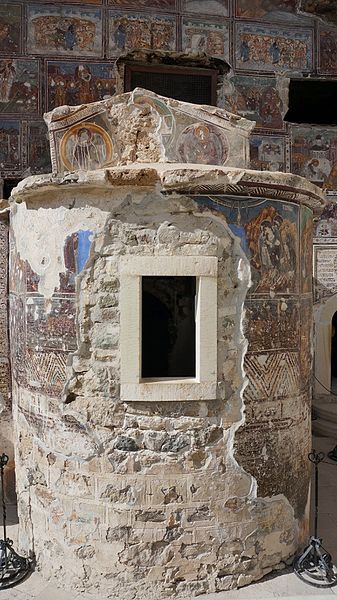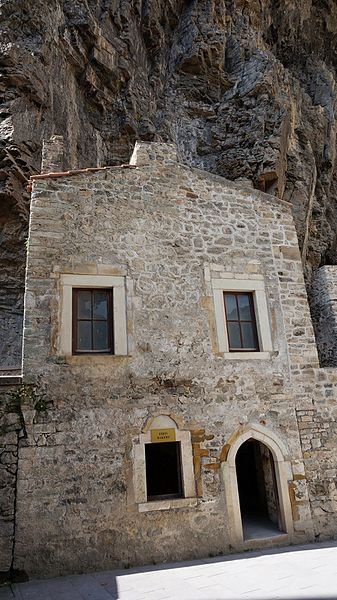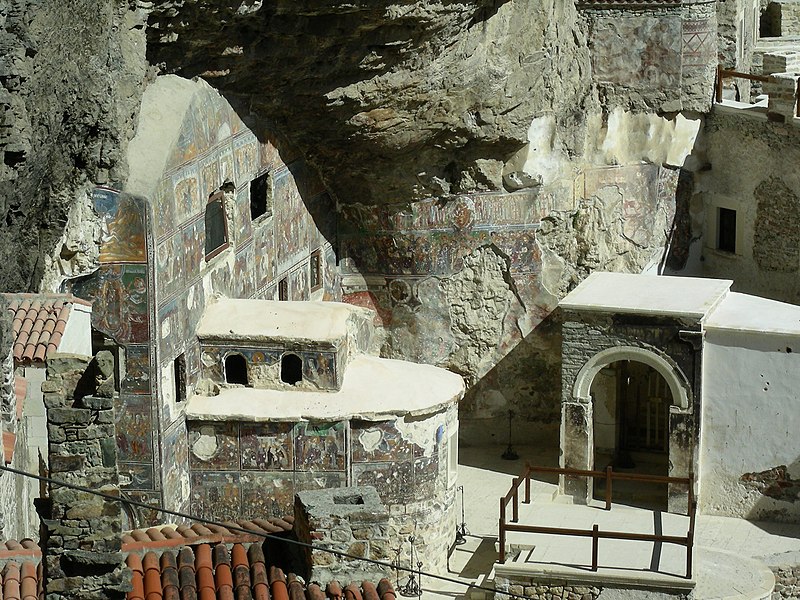 Reconstruction of the monastery occurred in 1710 when the apse-chapel was erected. In 1740 it was decorated with frescoes.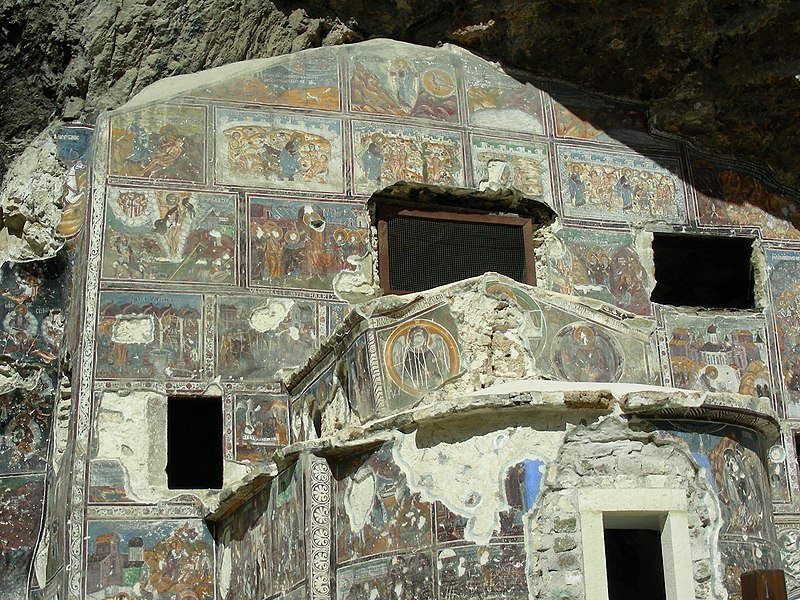 Many sections were renovated and some were decorated with frescoes by Archbishop Ignatios in 1749.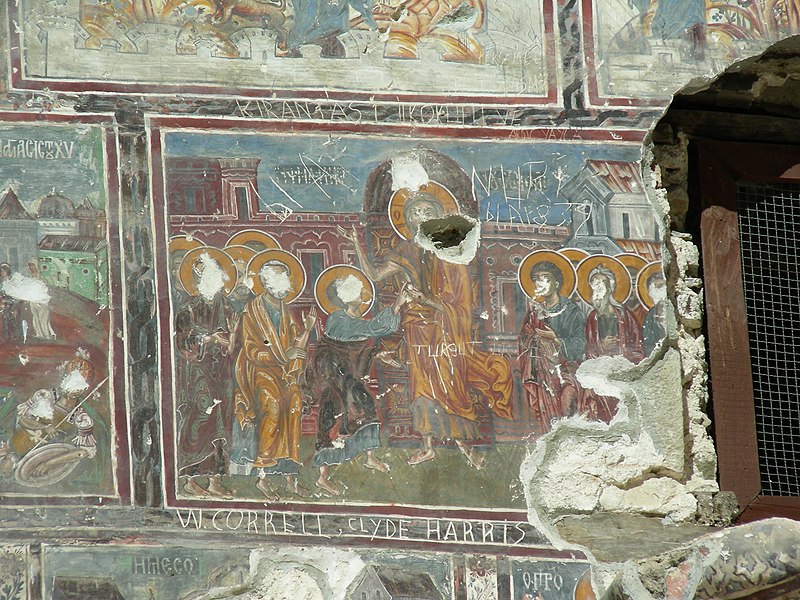 There are also 8 frescoes done by an artist named Savvas from Ünye commissioned by Abbot Ephremios.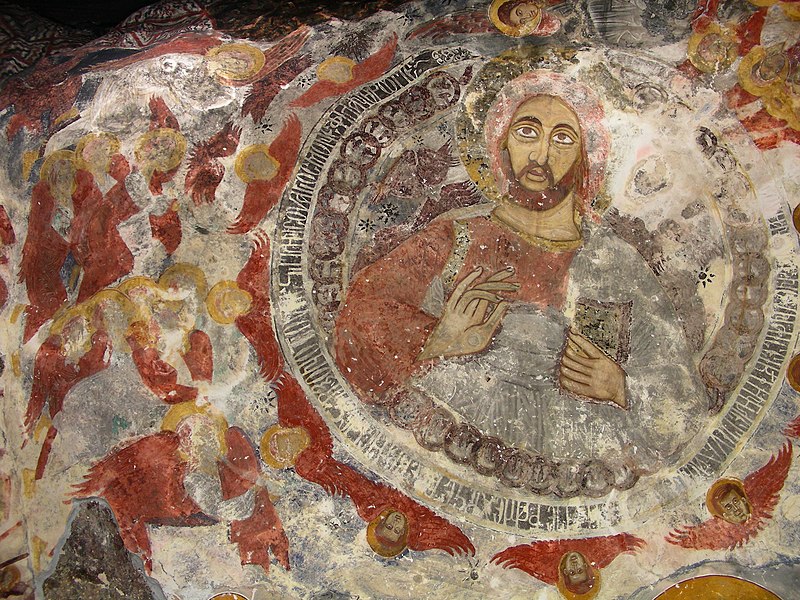 Towards the close of the 18th century the monastery received the protection and patronage of the Voyvodas and others such as Scarlato of Moldavia (1756), Stefan (1761) and John Ypsilanto of Yugoslavia (1775).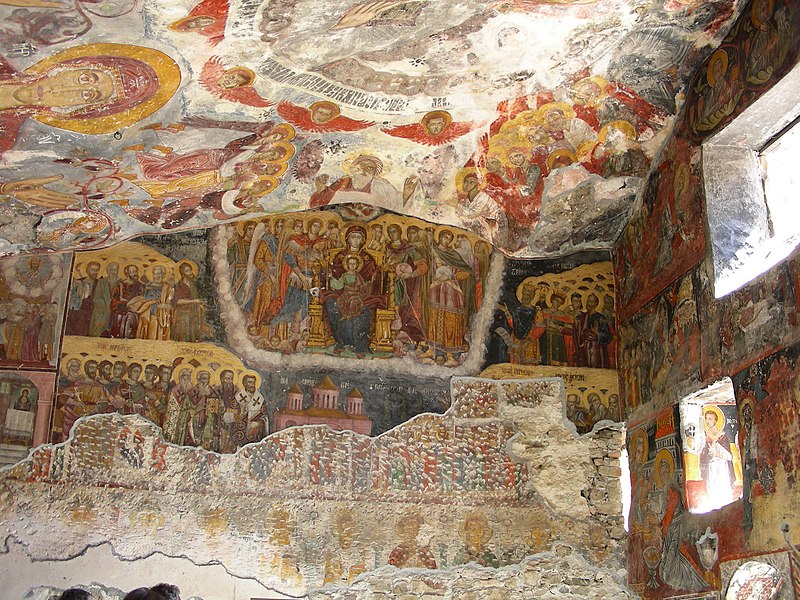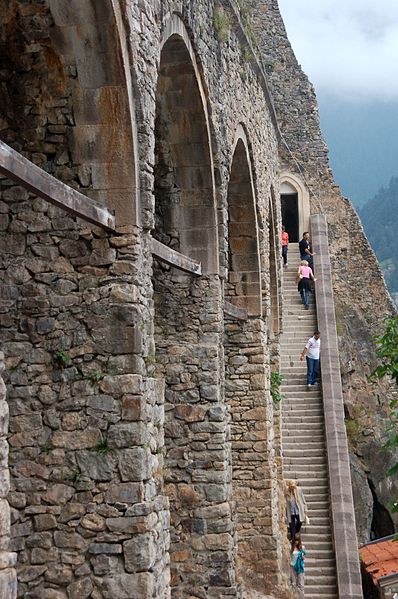 The last monk of Sumela was Jeremias who was forced to leave along with the other remaining monks in 1923 following the forced expulsion of Greeks from Turkey.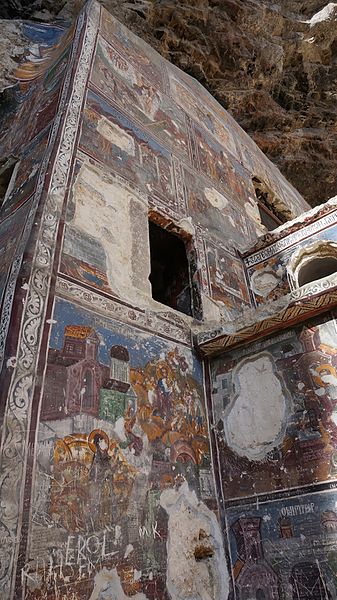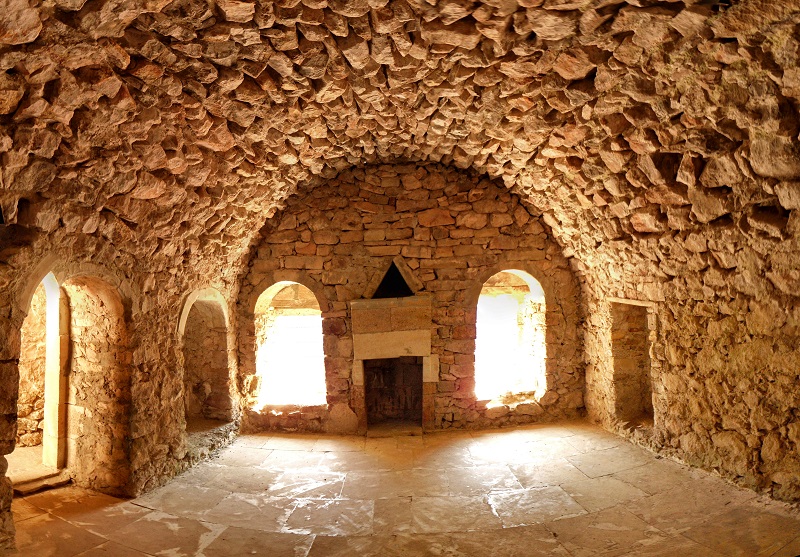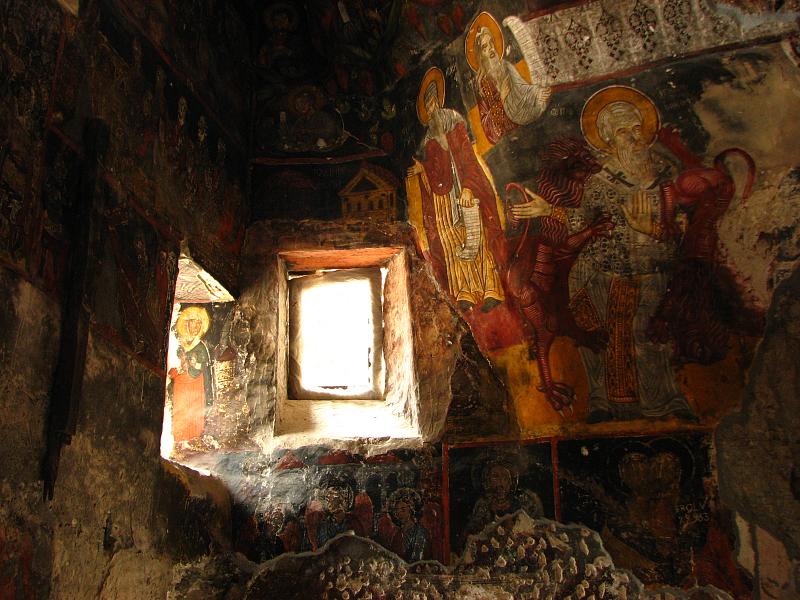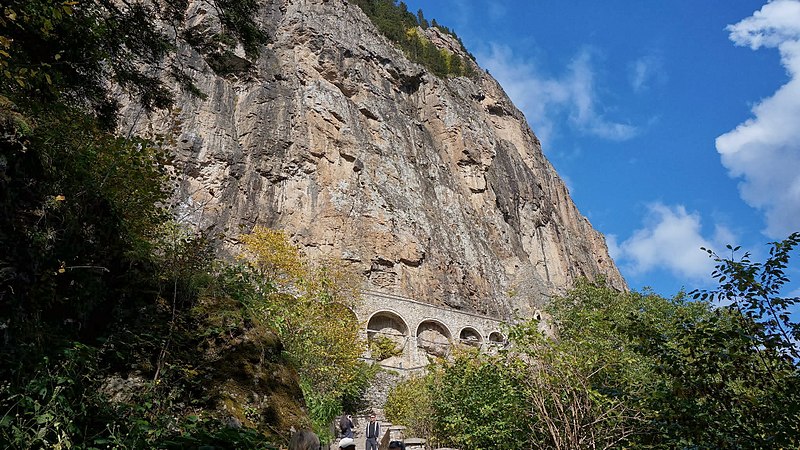 They buried the monastery treasures deep in the floor of the basement of the church of Saint Barbara located 1km from the monastery.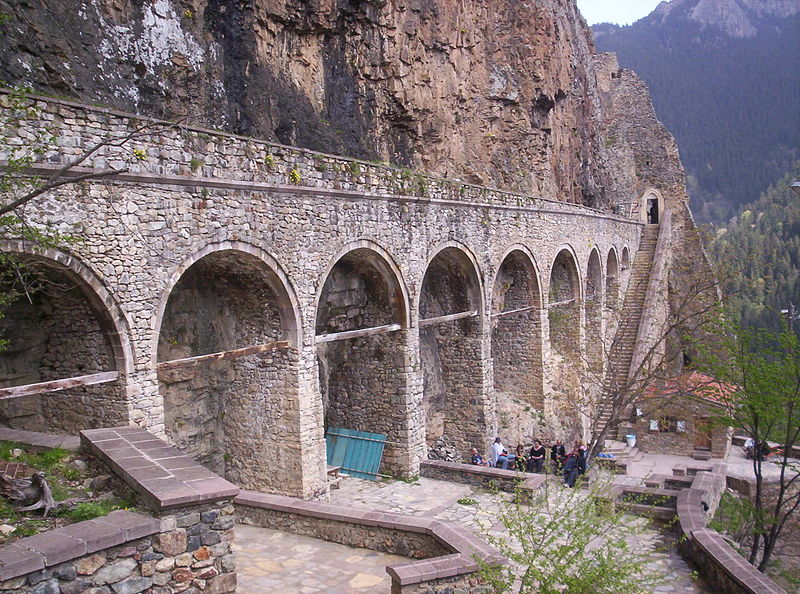 The treasures were retrieved in October 1931 by Father Ambrosios, one of the expelled monks following a diplomatic agreement between Greece and Turkey.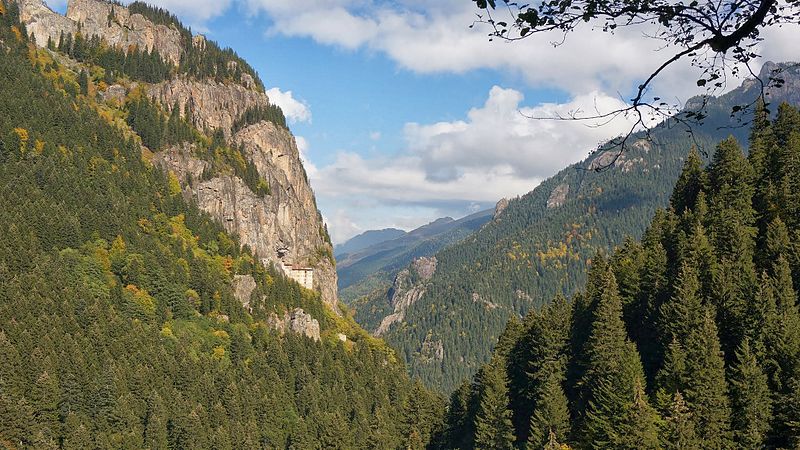 The monastery was closed for renovations in 2015 and reopened in May 2019.