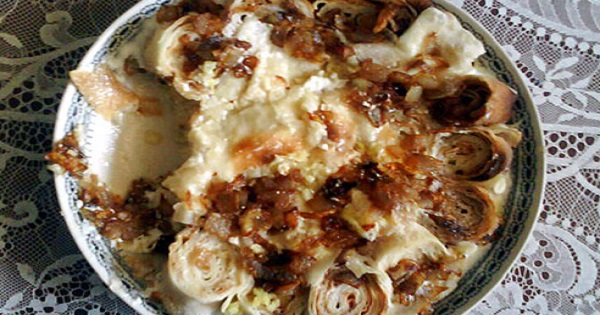 Photo: Supplied
Siron is a pasta dish made with paskitan (a fat free, drained, salty yoghurt), butter and garlic.
Ingredients
- Yiokhades (pastry leaves)
- Paskitan (fat free, drained, salty yoghurt)
- Cow's butter
- Crushed garlic.
Method
Wrap the yiokhades (pastry leaves) in rolls and cut them in small pieces to the the width of about half a finger. Place the rolls side by side in a deep pan. Then, put the paskitan in a pot, add a bit of water, stir, add the garlic and heat for a few minutes on medium heat (do no boil for too long or it will break). As soon as it comes to the boil pour it in the pan over the dough rolls. Cover the pan with a lid and wait until the rolls have softened and enlarged. Melt the butter in a pan and as soon as it emits a scent pour it in the pan and consume.
This recipe and many other Pontic recipes can be found in the following cookbook...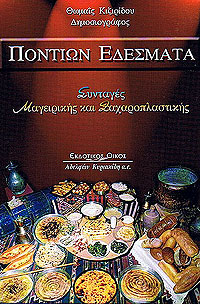 ΠΟΝΤΙΩΝ ΕΔΕΣΜΑΤΑ
ΘΩΜΑΗ ΚΙΖΙΡΙΔΟΥ
ΑΔΕΛΦΩΝ ΚΥΡΙΑΚΙΔΗ
Click here to purchase