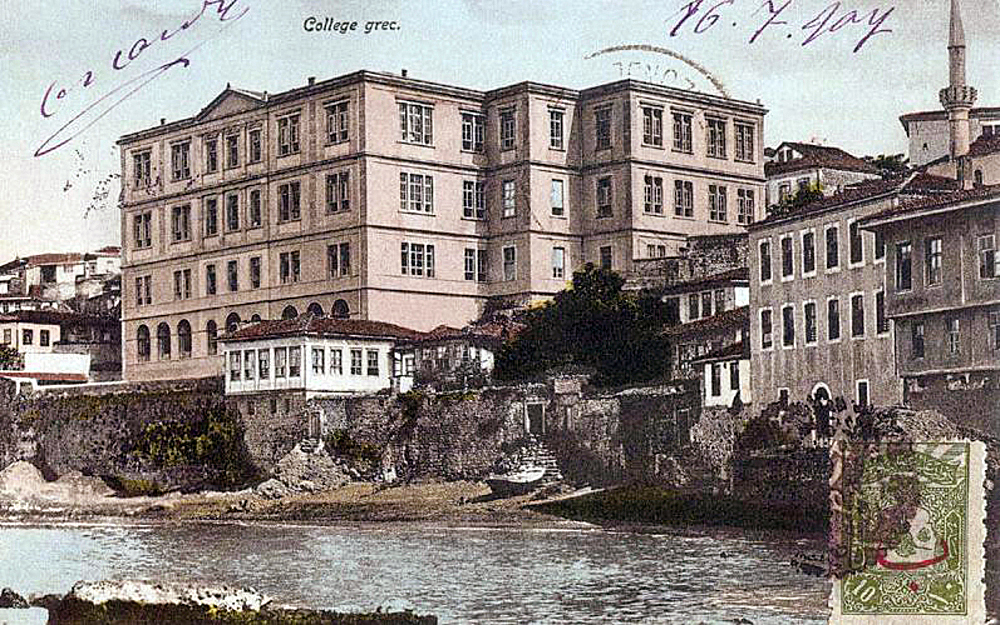 The Trapezunta Tuition Centre (or Preparatory School) otherwise known as Frontistirion Trapezuntas (Gr: Φροντιστήριον Τραπεζούντος) was founded in 1682 by Sevastos Kiminitis, one of the most respected Pontic Greek scholars of the 17th century. In 1902, Metropolitan Constantiou of Trebizond with the help of the Greek community proceeded with the redesign of the Tuition Center, replacing it with a new four story building which sat prominently on the Trapezuntine shoreline next to the grand temple of Saint Gregory of Nyssa.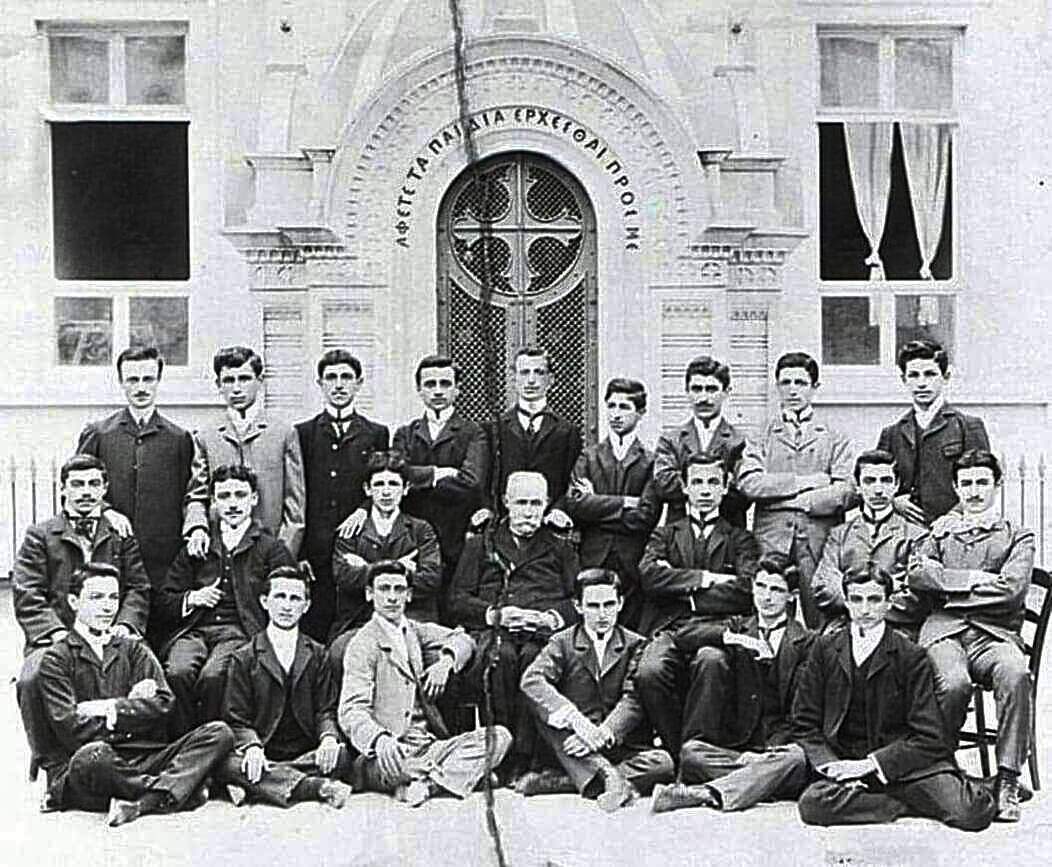 Alumni and teachers of the Trebizond Tuition Center, c.1902-3, Trebizond.
From its inception in 1682, the Tuition Center went through a number of changes, at times closing then opening, while also undergoing change of name. Its expansion however began around the mid 19th century. During the 1859-1860 school year there were 108 students attending. Among the subjects being taught were Ancient Greek, Greek history, practical arithmetic, geography, psychology, law, anthropology, physics, and French.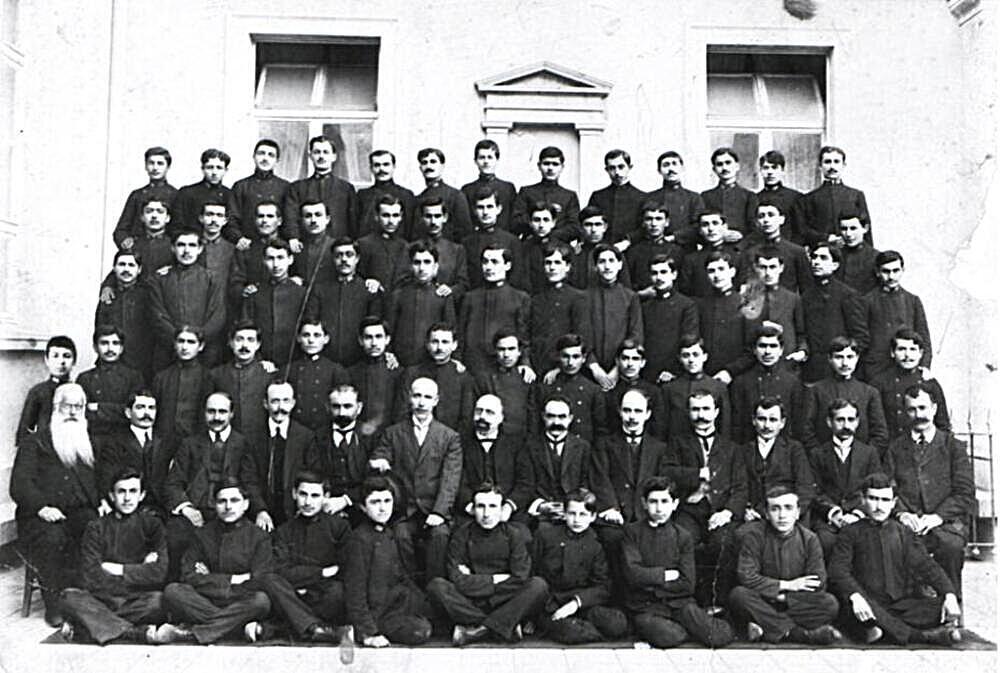 Students of the school in their uniforms pictured with their teachers, Trebizond 1911 . Second row, seated: Langitidis (supervisor), Thomaidis (teacher), Moskidis (lecturer, Turkish), Ksenos (lecturer, French), Chrysoulidis (Philology). First row, second from left: Giorgos P, Karagkiozidis, 9th from left, Nikolaos Gr. Kakoulidis. Second row, 8th from left: Yiannis Karagkioxidis. Third row, second from left: Yangos Th. Velissaridis.
In 1866 the number of students grew to 245. The growth was largely due to the interest of the Greek community, but also due to generous grants by the Diocese of Trebizond, private individuals and monasteries. By the end of the 19th century educational and trade ties between Greece and Trebizond had increased. As a result, many teachers from Greece were teaching at the Center while at the same time many graduates from the Tuition Center traveled to Greece to continue their studies. Class semesters began on September 1 and ended in mid-June each year. The Tuition Center closed in November 1921 under the orders of the Turkish government.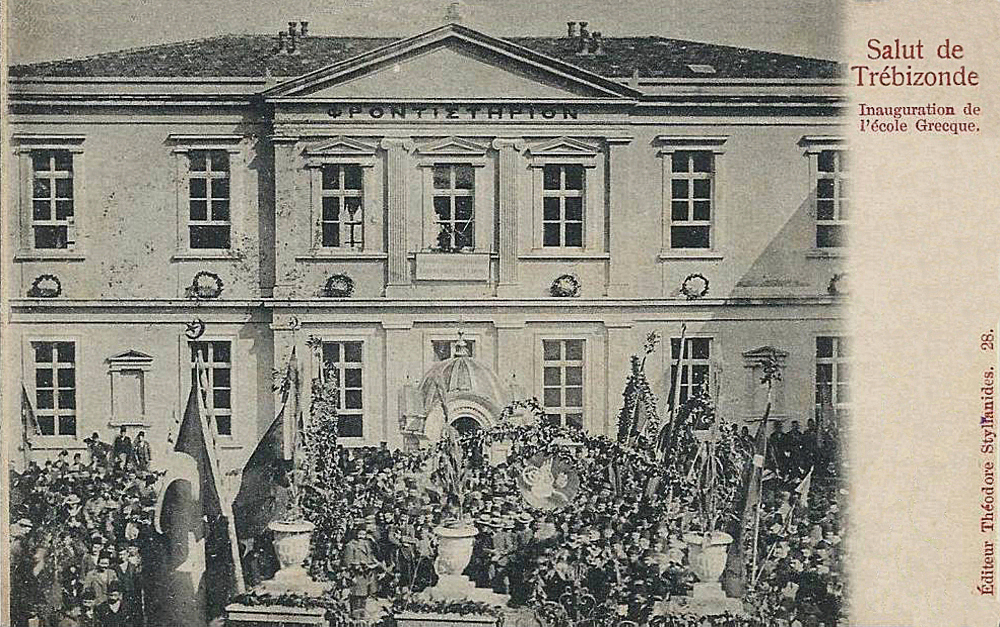 Salut de Trebizonde. Inauguration de l'ecole Grecque. Editeur: Theodore Stylianides. 28.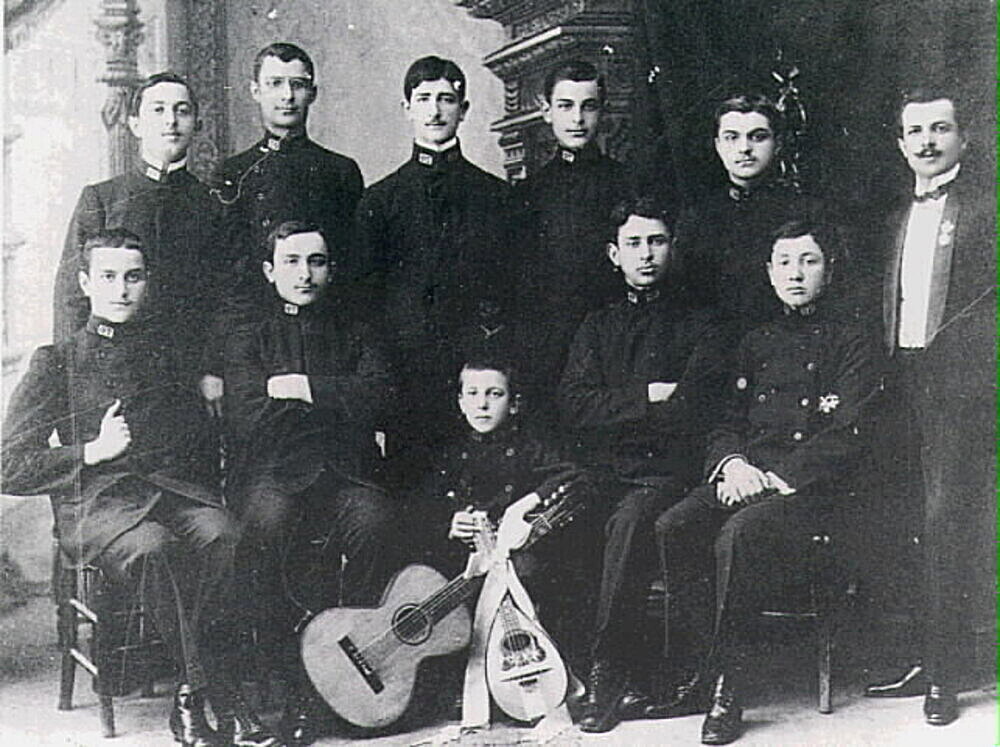 A Philharmnic class at the school. Source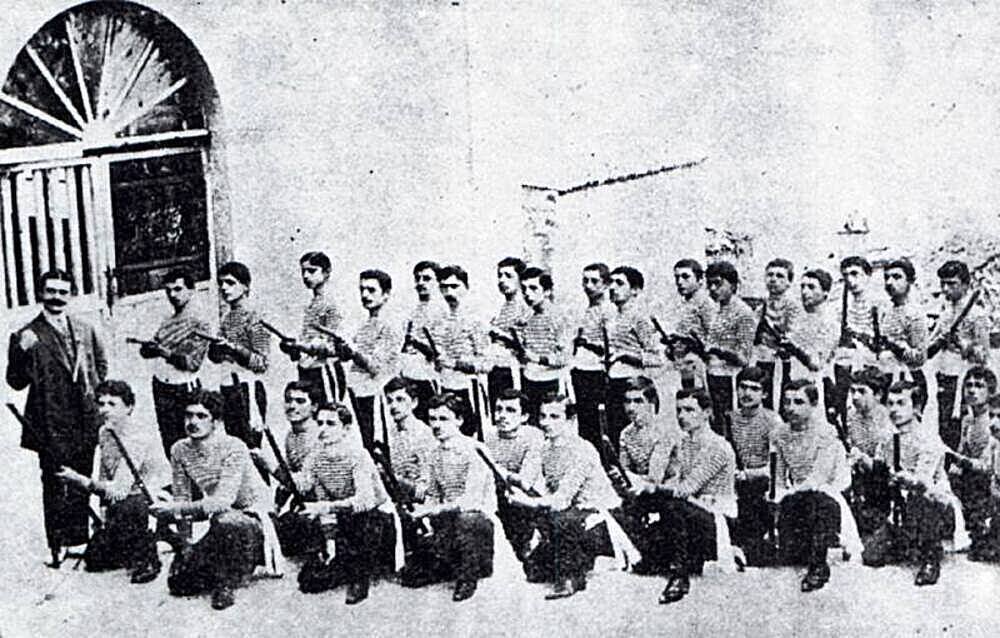 Young men at the Trebizond Frontistirion (Preparatory School) during a martial arts class. c.1910-1911.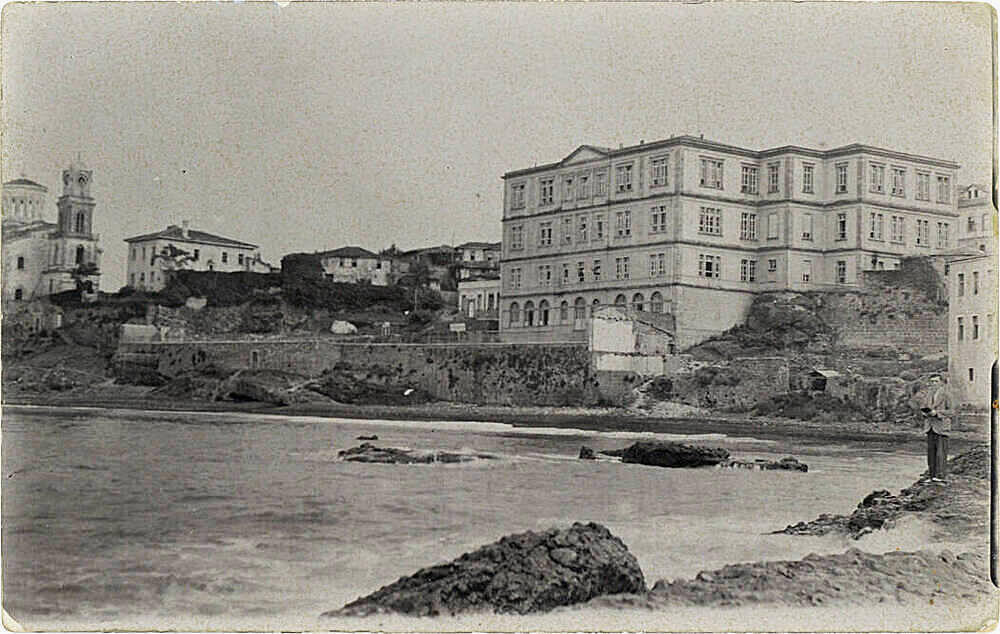 The Tuition Center on a postcard. Source: Salt Research