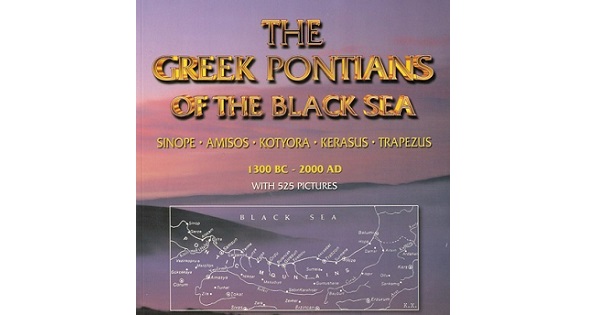 THE GREEK PONTIANS OF THE BLACK SEA:
SINOPE, AMISOS, KOTYORA, TRAPEZUS, 1300 BC-2000 AD.
Constantine Hionidis
Kyriakidis Publishers, 2003.
393 pages
ISBN: 9603437018
Constantine Hionides (1916-2008) was born in Ordu, Pontus (today Turkey). He studied at the Medical School of the University of Athens then immigrated to the United States where he became a professor of anesthesiology at the University of Boston. In addition to his published medical related literature he is also the author of the books: O Ellinikos Pontos (1983), The Greek Pontos (1988), The Greek Pontians of the Black Sea (1996) and Oi Ellines stis paralies tou Pontou (1999). He was the publisher of the bi-monthly magazine Trapezus which was in Greek and English and also a contributor to radio broadcasts and newspapers in Boston.