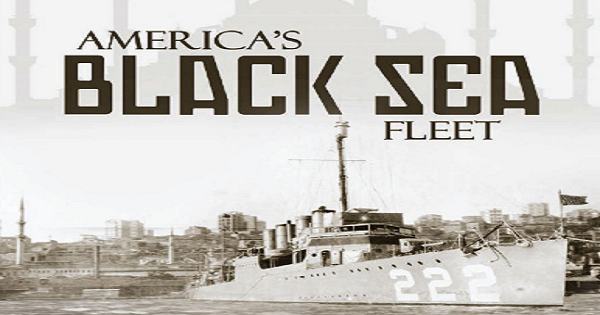 Available at Amazon
Drawing heavily on previously unknown sources, Robert Shenk offers a revealing portrait of America's small Black Sea Fleet in the years following World War I. Home-ported in Constantinople, navy ships sped to the Crimea to help evacuate some 150,000 White Russians, and then coordinated the grain shipments that ended a terrible Russian famine. The fleet's successes in evacuating nearly 200,000 ethnic Armenian and Greek refugees from Smyrna and in rescuing tens of thousands from mainland Turkey are also detailed in full.
Published by the Naval Institute Press (Annapolis, MD, USA), America's Black Sea Fleet: The U.S. Navy Amidst War and Revolution, 1919-1923 covers the activities of the small American fleet that operated in the Bosporus, the Black Sea, and Aegean just after World War I.
Of particular interest to those interested in Asia Minor/Pontus history are the following:
Chapter 2   - Turkey in 1919 and the American Commissions
Chapter 5   - Death in the Pontus
Chapter 10 - The Burning of Smyrna
Chapter 11 - The Expulsion of the Minorities and Constantinople's Last Fling.

In the author's reading and research for Chapter 5 about the Pontus (and in researching Admiral Mark Bristol's actions with respect to events in that region in the 1919-22 time frame), he discovered war diaries of two American destroyer captains in private hands that, so far as is known, are not in American National or naval archives. These two ship captains reported at the time what was going on in Samsun and Trebizond (in terms of deportations, especially), in some detail.