The following is a collection of photos of the men and women of Pontus who risked their lives to protect the helpless men, women and children of Pontus from the genocidal campaign inflicted upon them  by the Turkish regime of the time (1914-23).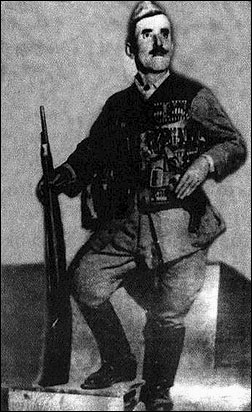 Anastasios Papadopoulos, better known as 'Gotsa Nastas' was the General in charge of protecting the thousands of men, women and children who fled to the the mountain Toptsam in the southern region of Pontos.  He and his men repelled countless attacks by the Turkish forces, in so doing saved thousands of lives.  The Turks sent their most able bodied soldiers including one Liva Pasha, however all efforts to massacre the thousands atop Toptsam were fruitless due to the actions of Gotsa Nastas.  The citizens had been hiding on Toptsam for over 2 years in fear of Turkish brutality. Most were expelled to Greece following the Lausanne Treaty in 1924.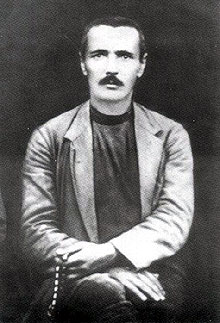 Euclides Kourtidis was born in Santa of Pontus in 1885, and died in Nea Santa, Kilkis (Greece) on the 10th of February 1937 when he fell from his carriage and was trampled on by his horses. He is regarded as one of the most famous of freedom fighters in the region of Santa and Pontus as a whole. He first appeared as a freedom fighter during the Russian occupation of Pontus (1918) at a time when battles on the mountains of Santa were difficult. He influenced a generation of men who have now become legend.