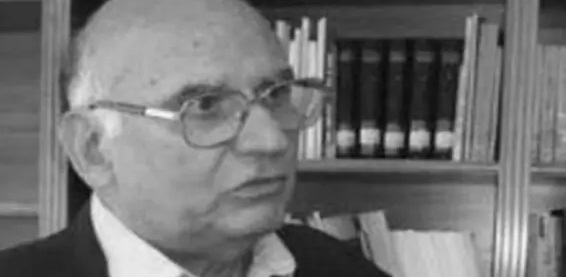 Georgos Andreadis. Photo: e-dromos.gr
Georgos Andreadis was a novelist of Pontic Greek descent. He was born in 1936 in the refugee quarters of Kalamaria, Greece. His family migrated to Greece from Georgia in 1930. His father Kyriakos was a member of the Pontic National Assembly, a group which sought to guarantee the rights of Pontic Greeks following the collapse of the Ottoman Empire.
Andreadis studied at the Anatolia College in Salonica via a scholarship, and went on to study Ecomonics at the University of Freiburg in Germany. He was the author of over 30 books most of which related to Greece and Turkey, and Pontus in particular. His books have been published in numerous languages including Turkish, English, German. Russian, Chinese, and Kurdish. Between the years 1960 and 1998 Andreadis visited Pontus 52 times acting as a tour guide for people returning to their ancestral lands.

He is most widely known for his book Tamama, The Missing Girl of Pontus which tells the story of a young Greek girl separated from her family during the deportation of Greeks in Pontus in 1916. The girl is brought up in a Turkish household, but years later in her old age, she begins to speak Greek and begins to yearn for her true identity. In 1992 Andreadis was awarded the Greek-Turkish Abdi Ipekci Peace and Friendship Prize in Istanbul, a prize which is awarded to those who improve relations between Greece and Turkey. In December of 2000 he was awarded by the Academy of Athens by Greek president K. Stephanopoulos.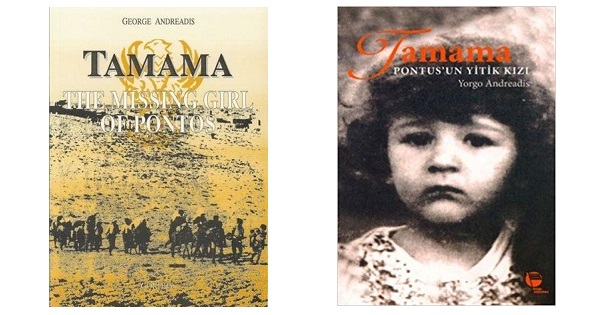 On the 5th of December 1998, Andreadis was refused entry into Turkey and deemed 'persona non gratae'. He was accused of being the leader of a movement to create an independent Pontic Republic. Andreadis refused the accusations, and in 1999 released a book titled The Expulsion (H Απελαση) a story about his ordeal. The book was released in Turkey in 2005 under the title Estenmeyen Adam, Persona non Grata (The Unwanted Man, Persona non Grata).

In 1998, Erdem Yucel, Arts and Culture writer for the Turkish Hurriyet Daily News wrote:
Andreadis believes that mankind should be able to live together without forgetting the values that make us human and without discriminating between different ethnic, religious and racial groups. His ideas are clearly reflected in his books, 'Temel Garip Tudora n' (1995), 'Neden Kardesim Husnu' (Why My Brother Husnu) (1992) and 'Tamama' (1993).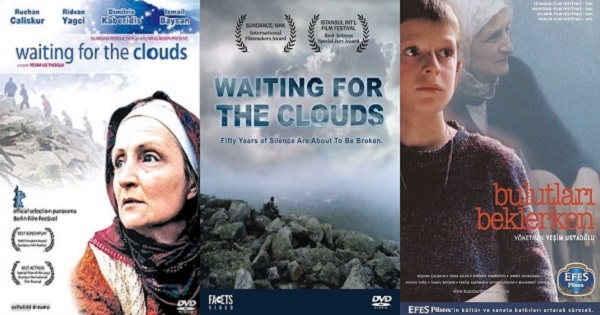 In 2003 a film based on the book Tamama was released under the title Bulutlari Beklerken (Waiting for the Clouds). Directed by Yesim Ustaoglu and produced by Silkroad productions, the film was nominated in the Montréal World Film Festival in 2004 and won the Jury special award at the 23rd Istanbul film festival that same year.
Some of his books include:
- Καλαμαριά μου Αξέχαστη (My Unforgettable Kalamaria)
- Ο Θόδωρον (Theodore)
- Γιατί Αδελφέ Χουσνί; (Why Brother Husni?)
- Η Απέλαση (The Expulsion)
- Ταμάμα – Η Αγνοούμενη του Πόντου (Tamama, The Missing Girl of Pontus)
- Ελάτε Μαζί μου στην Καππαδοκία (Come with me to Cappadoccia)
- Φουρτούνα Ήταν (The Violent Windstorm)
- Γνωμικά και Ιδιώματα του Τουρκικού Λαού (Opinions and Idioms of the Turkish People
- Γνωμικά και Ιδιώματα του Ποντιακού Λαού (Opinions and Idioms of the Pontic People
- Στην Μοίρα των Μυριων (The Fate of the Myrians)
- Το Τσαγράκ της Κερασούντας του Πόντου (The Village of Tsagrak in Giresun, Pontus
- Ελάτε μαζί μου στην Πόλη και στον Μαρμαρα (Come with me to Constantinople and Marmara
- Το Σπίτι μου στον Πόντο (My House in Pontus)
- Ελάτε μαζι μου στην Ιωνία (Come with me to Ionia)
- Η Παγκόσμια διαθήκη (The Global Covenant)
- Ελάτε μαζί μου στον Πόντο (Come with me to Pontus)
- The Cryptochristians – Klosti (The Cryptochristians)